light weight P2.5 Soft Flexible LED Display for archiving Irregular shape screens

Product Description:
Soft Rubber LED Series
For Any Creative Shape and Size, For Unique
Installations

Ultra Thin and Lightweight

Magnetic Connection for Easy Maintenance

Parameters:
Pixel

P

itch

P2

P2.5

P3

P4

LED Type

SMD1515

SMD2121

SMD2121

SMD2121

Module

S

ize

240*120

Module R

esolution

120*60

96*48

80*40

60*30

Cabinet Weight

8.2kg/sqm

Pixel Density

250,000 pixels/sqm

160,000 pixels/sqm

111,111 pixels/sqm

62,500 pixels/sqm

Gray Scale

16bit

Contrast Ratio

4000:1

Brightness

>1000 nits

Driving Method

1/40

1/40

1/40

1/8

Refresh Rate

>1920Hz

IP Rating

IP40

Average

P

ower

C

onsumption

(W/sqm)

9w/sqm

9w/sqm

10w/sqm

10w/sqm

Maximum

P

ower

C

onsumption

(W/Sqm)

12w/sqm

12w/sqm

13w/sqm

13w/sqm

Servicing

Front

IP Rating

IP40
Features: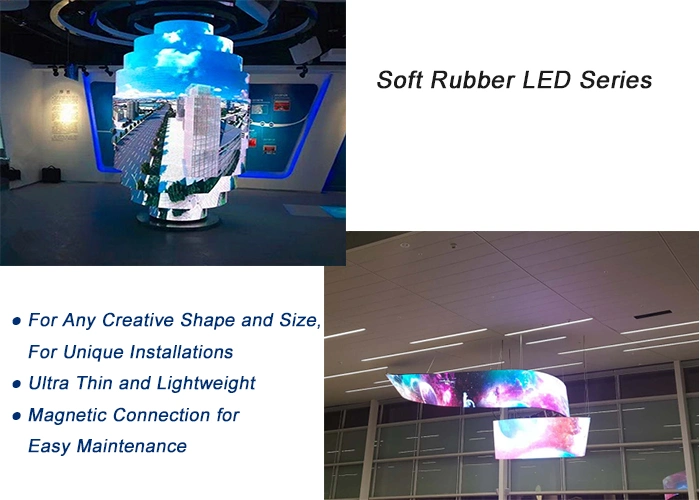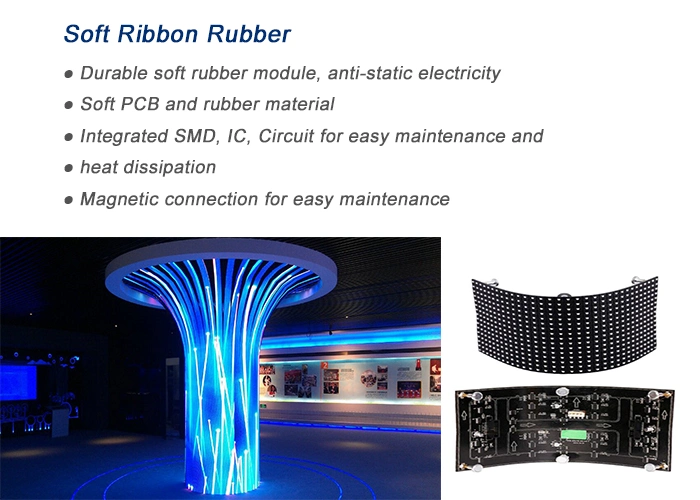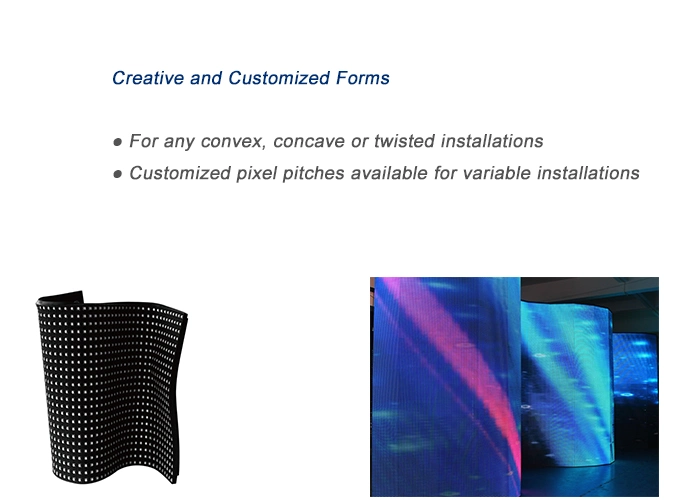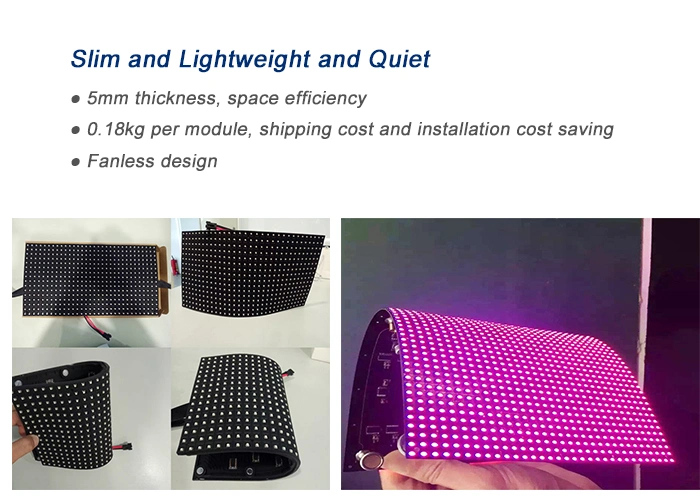 Cases Pictures: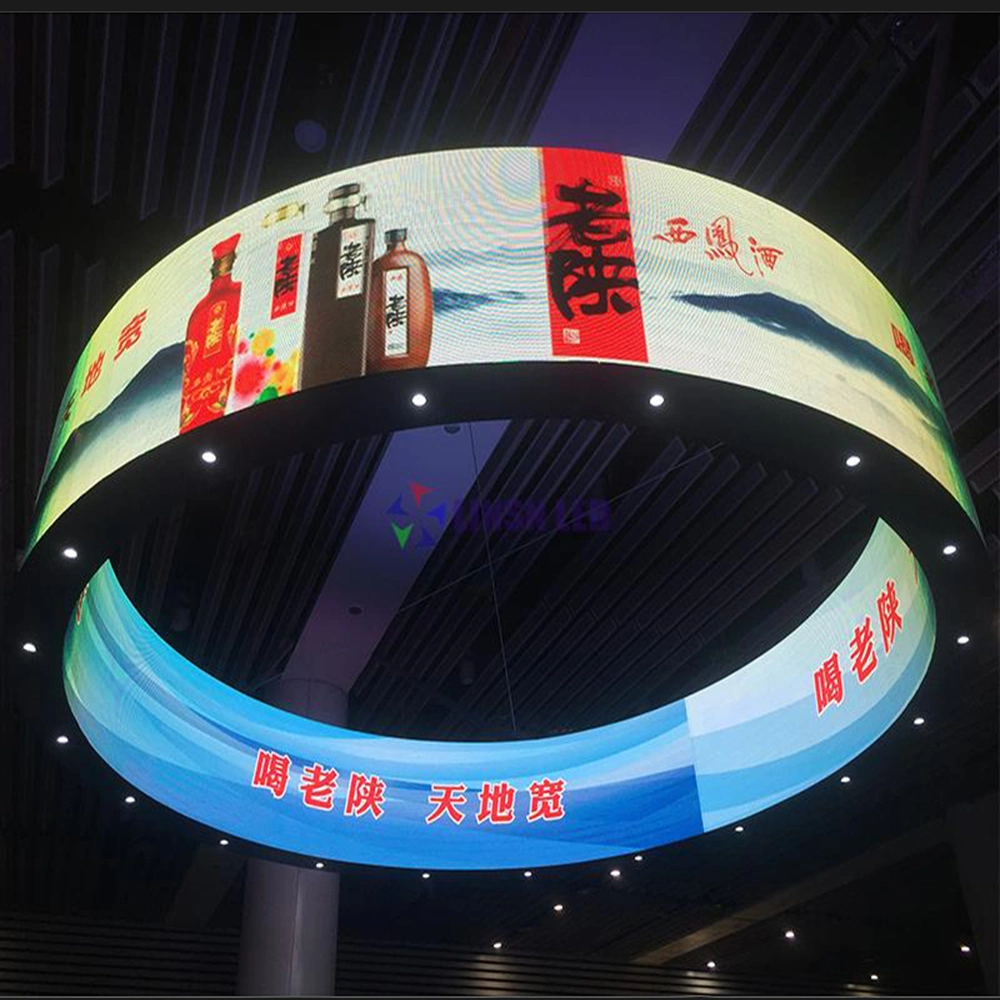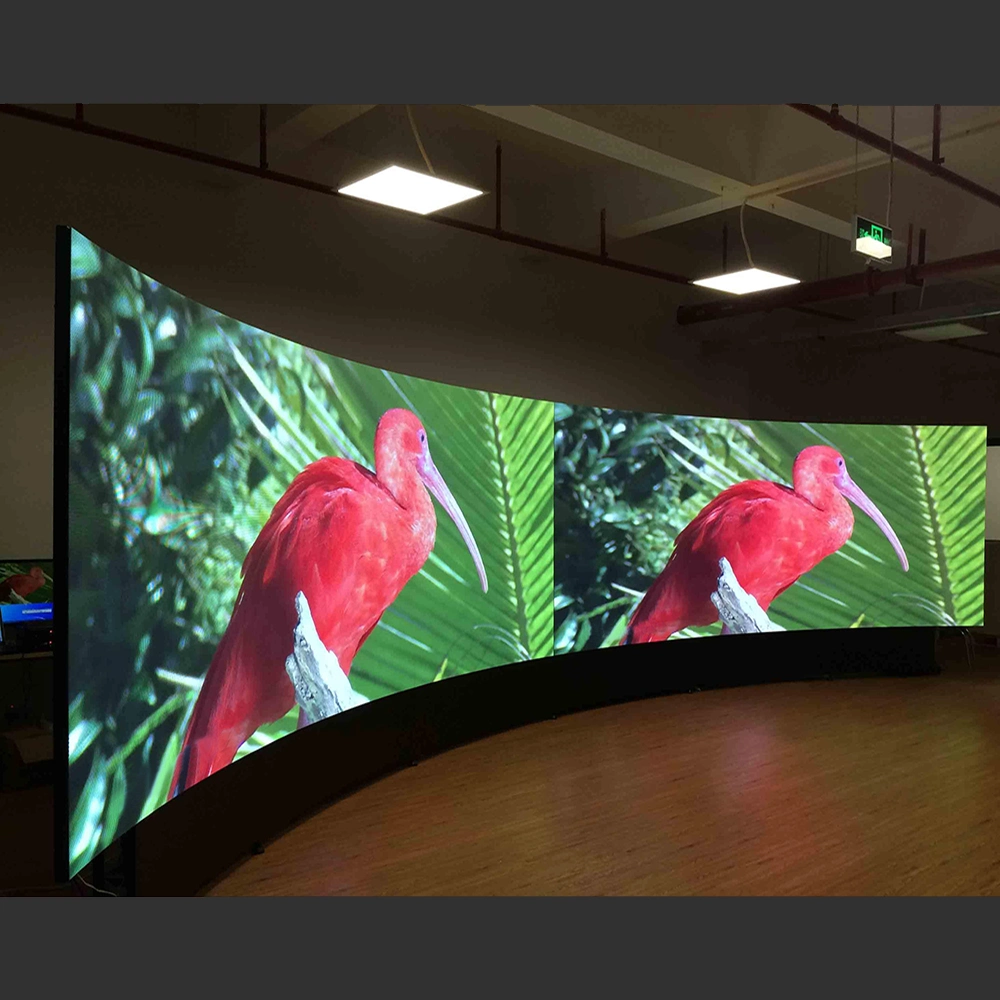 Company Introduction: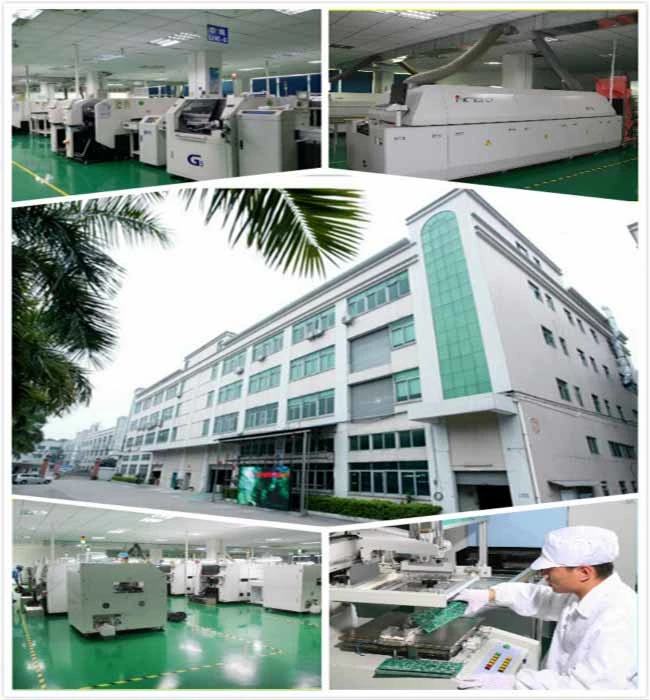 Shenzhen BAKO VISION Technology Co., Ltd, started in Shenzhen in 2005,a world class manufacturer of technologically advanced LED displays,it is fully capable to provide the tailor work of OEM, ODM, creative LED models beside of standard LED screens.
BAKO VISION product lines have include I/O rantal,I/O fixed, UHD fine pitch, transparent screen,advertising poster,foldable screen… meanwhile, based on our experienced R&D team,and comprehensive management , we are always open and been proficient in breaking new model and tooling for customized solutions as well as creative products.
FAQ
Q1:How to choose a proper led screen for your need?
A:You just need to think of 3 simple questions when you choose a led screen by yourself.
1.Will you use it indoor or outdoor?
2.Is it for rental use(need to be moved from one place to another place very often) or for fixed installation(to be installed in one place forever)?
3.what is the appoximate size of the led screen you would like to purchase?

Q2:Which pixel pitch should i choose?
A:There are many different pixel pitch from 1.667--20,25,30mm, there is a roughly principle-usually small pixel(1.667mm-10mm) used for indoor led screen, bigger pixel (10mm-30mm) used for outdoor led screen(for example high way huge advertisement).
Q3:Which control system should i choose?
A:There is both synchronous and asynchronous control system for led screen on the market,for big size led screen(usually more than 20sqm) need to use synchronous control system,below 20sqm it's up to you to use syn or asyn.But asyn control system's refresh rate is much lower than sync control system and for asyn control system, you can choose to use wifi,3G,4G etc wireless control.

Q4:How to order from you compamy?
A:You can both place order to us by online or to our company directly offline, before place order welcome to contact us for confirmation.
Q5:How to pay?
A:We accept L/C, T/T bank, or paypal or westerunion.

Q6:How to ship?
A:It is optional and we respect customer's choice. You can choose to ship by air cargo, by DHL(Fedex,UPS etc) internation express company, or by sea according to your goods weight and volume and the delivery time you need.

Q7:How to install it after i received it?
A:We will offer you the drawing to guide you for installation, we could also offer steel drawing, software set up drawing or photo or send our engineer fly to you for help if needed.