Product Description
P10 SMD Outdoor fix LED Screen.
It's one of the most widely used led sign for outdoor advertising application due to high brightness,reliable quality and economic cost.

Below case was P10 fix LED display in our Thailand client.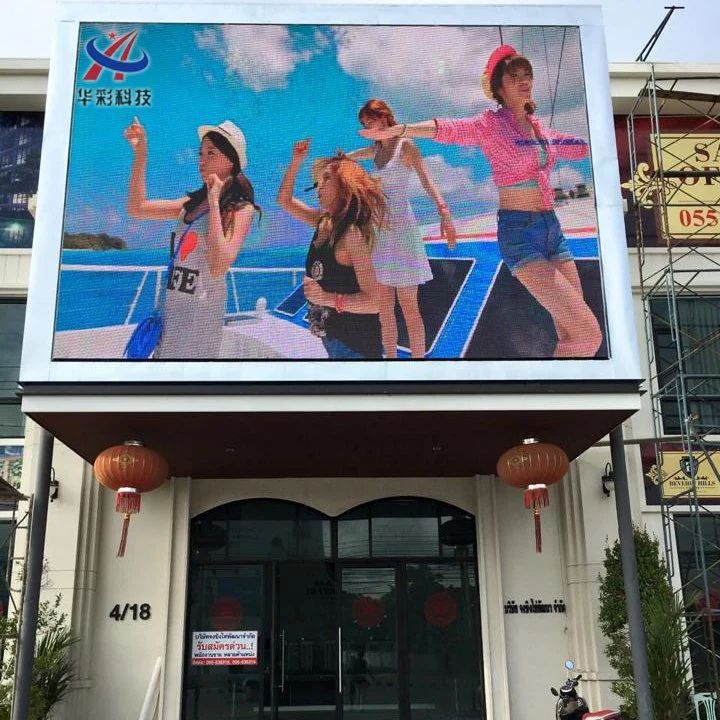 Specification of Screen


(1) Brightness:
≥6000cd/m2
(6) Brightness homogeneity:
≥95%
(2) view angle:
140°(H) / 140°(V)
(7) Blind spot rate:
≤0.03%
(3) Best view distance:
>10m
(8) Avg. power consumption:
350W /m2
(4) Display color:
Full color
(9) Max power consumption:
750W /m2
(5) Grey scale:
0-128 to optional
(10) Input Voltage
AC220V/50Hz or AC110V/60Hz
This outdoor fix LED screen was assembled by waterproof cabinets.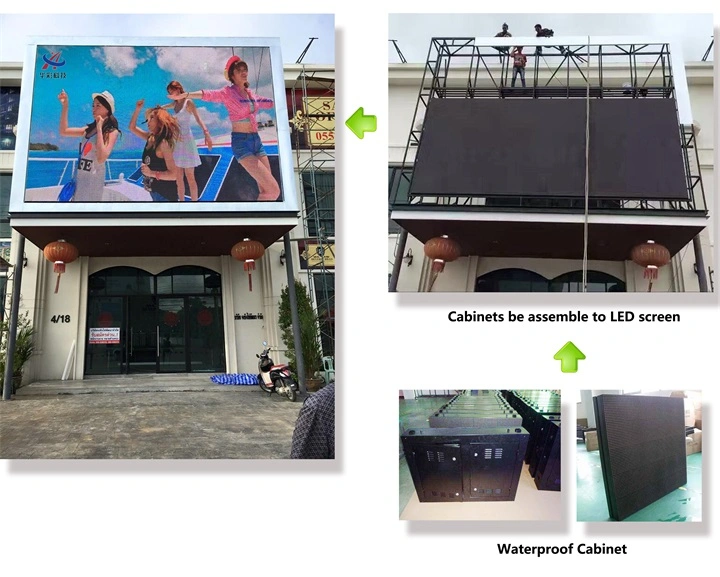 Specification of Cabinet

(1) Cabinet size:
960 × 960 x 95 mm
(4) Modules per cabinet:
3 × 6 = 18 pcs
(2) Cabinet pixel:
96 x 96
(5) Cabine qnty per m2
1 cabines = 0.92m2
(3) Weight:
45kg each cabinet
(6) Module qnty per m2
18 pcs = 0.92m2
Package:
2 cabinets be packed in a wooden case
100 cm x 100 cm x 22 cm , 0.22m3 ,100kg.
Waterproof cabinets were assembled by P10 Modules in Huacai LED screen factory.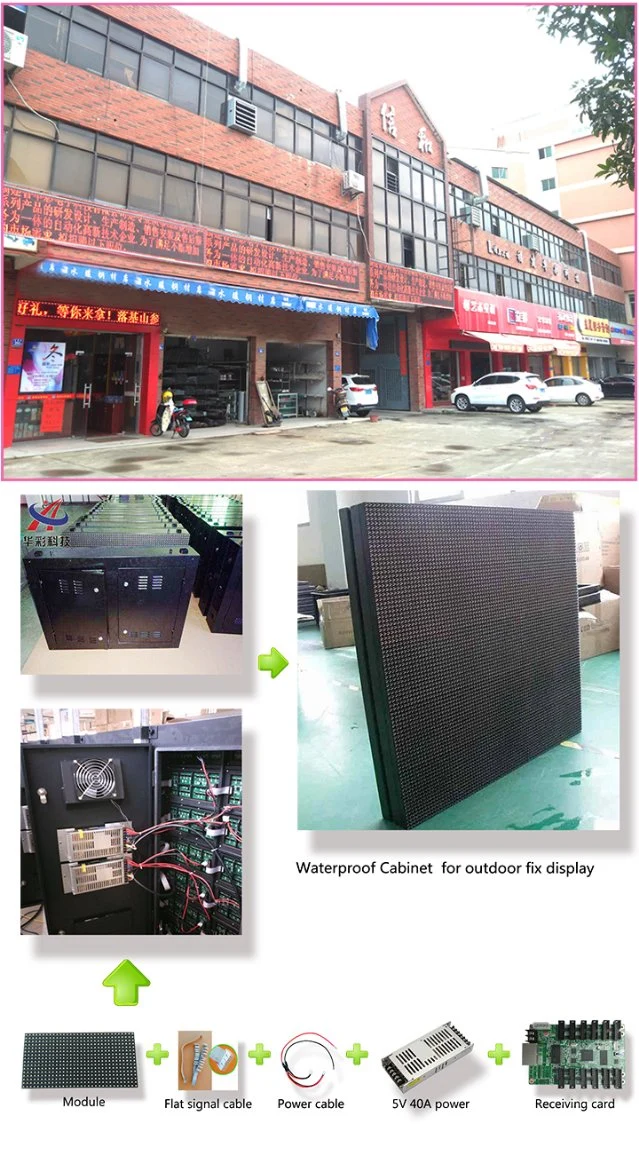 Screen aging test before release the goods to client. make sure all in good condition.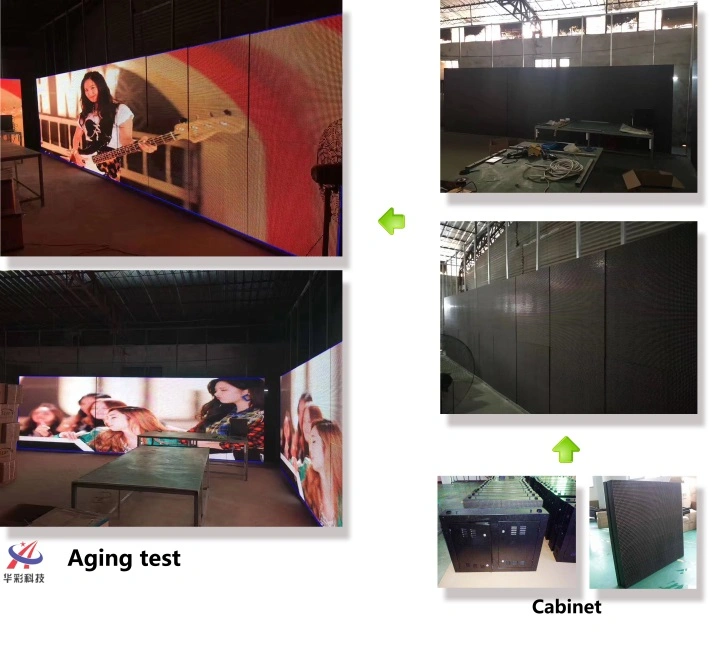 Detail view of Huacai P10 SMD LED modules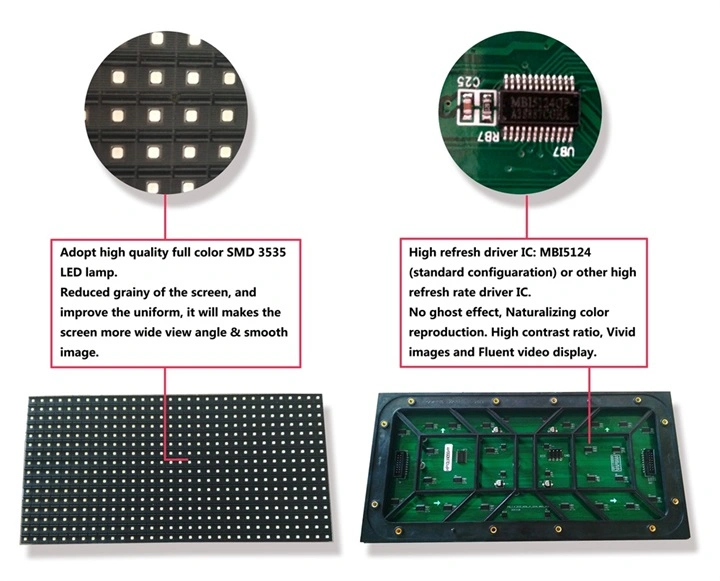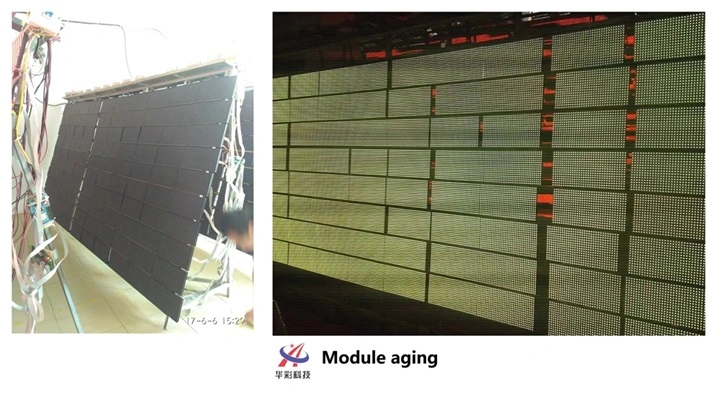 Specification of Module

(1) Pixels pitch:
10 mm
(6) LED configuration:
SMD 3535
(2) Module pixels:
32 x 16
(7) Module size:
320mm × 160mm
(3) Pixel density:
10000 pixels/m2
(8) Module weight:
0.55KG/pc
(4) Driving Method:
1/2 scan
(9) MAX Module power:
47W
(5) Configuration:
1R, 1G, 1B
(10) Frame material:
Polycarbonate(PC)