15.1inch Ultra wide Stretch Bar LCD advertising screens
Please send us inquiry directly, the Advertising Displays are customizable.



Size




15.1"

21.2"

23.1"

23.7"

24"

24.5"

28"

50.1"

35"

Product Introduction

Real time management and release on mobile, iPad and PC.
Remote advertising terminal software version upgrading and OTA upgrading.
Displaying contents for the same group advertising terminals can be synchronized, and interval is less than 500ms.
Set terminals' properties by mobible phone, including volume, rotation angle, time zone, turn off and on.
Remotely monitoring the network status, system status and hardware status, and displaying contents.
Multiple forms of rolling subtitles and bullet screens are supported, the font, size and content of subtitles and bullet screens are editable.
Scheduling supports multiple priotity levels, and supports shim/normal/interrupt/emergency message priority.
Scheduling supports multiple recurring modes, recurring per day/week/month.
Multiple media, like video, picture, marquee, subtitle, RSS, component, PPT, PDF are supported.
10.Support self-built template mobile phone 1-key call to modify at any time.

Display parameters
Panel type
a-Si TFT LCD
Display area
(HxV mm)
374.78x64.5
518x148
518x148
597.89x74.74
597.89x112.104
597.6x168.08
699.84x131.22
1209.6x397
878.4x48.19
Display Proportion
3:1
>3:1
>3:1
>3:1
>3:1
>3:1
>3:1
>2:1
>3:1
Resolution
1280x235
1920x550
1920x158
1920x240
1920x360
1920x540
1920x360
1920x630
288x158
Display color
16.7M
Dot Pitch(HxV)
0.630x0.630
0.090x0.270
0.10167x0.305
0.1038x0.3114
0.090x0.270
0.0976x0.2928
0.1215x0.3645
0.210x0.630
0.101667x0.305
Brightness
600nits
400nits
250nits
500nits
400nits
500nits
700nits
500nits
300nits
Contrast
1500:1
1500:1
1500:1
1500:1
1500:1
1500:1
1500:1
2000:1
1500:1
Viewing angle
178 degree
Response time
8ms
Refresh rate
60HZ
Manual language
Chinese/English
System parameters
CPU
ARM Corter-A35 Quad core
ARM Cortex-A55 Quad core
DDR
1G DDR3
2G DDR3
Flash
8G EMMC
Wifi
2.4G WIFI
Bluetiith
N/A
Network card
N/A
N/A
N/A
N/A
100MB LAN x1
N/A
100MB LAN x1
100MB LAN x1
N/A
Interface support
TF card x1, OTGx1, Type Cx1
System version
Android 8.1
Android 9.0
Power
Input Voltage
110-240V AC, 50/60HZ
Max. Power consumption
25W
20W
20w
26W
35W
35W
42W
65W
38W
Standby power consumption
<0.1W
Other
Storage temperature
-20 to 60 Celsius degrees
Product size(mm)
403x92x26
544x178x28
597x60x16
622x994x27
629x144x52
622x192x41
750x181x55
1248x435x46
892x60x16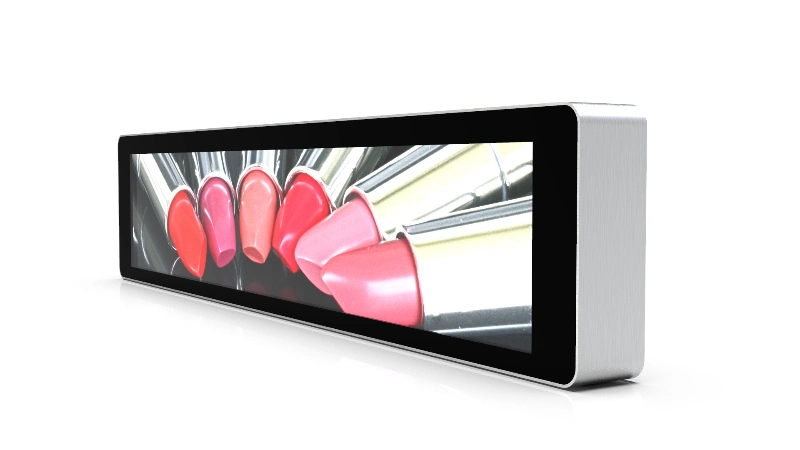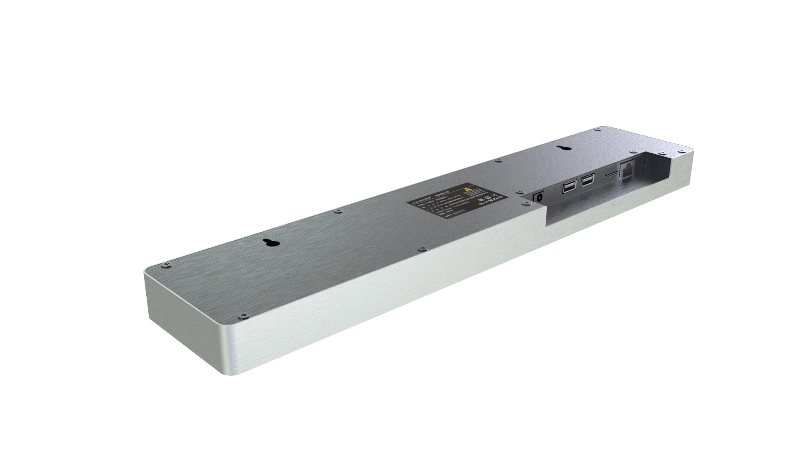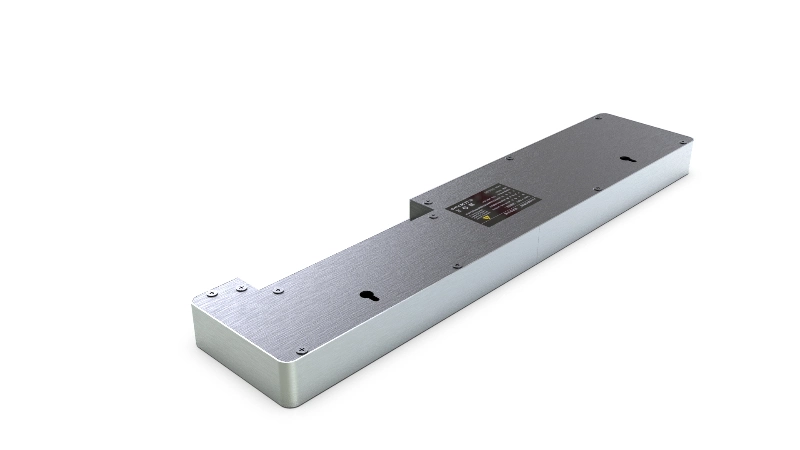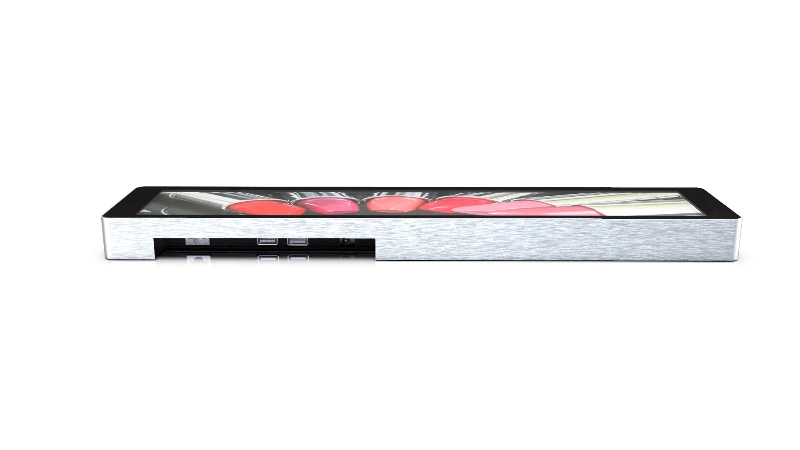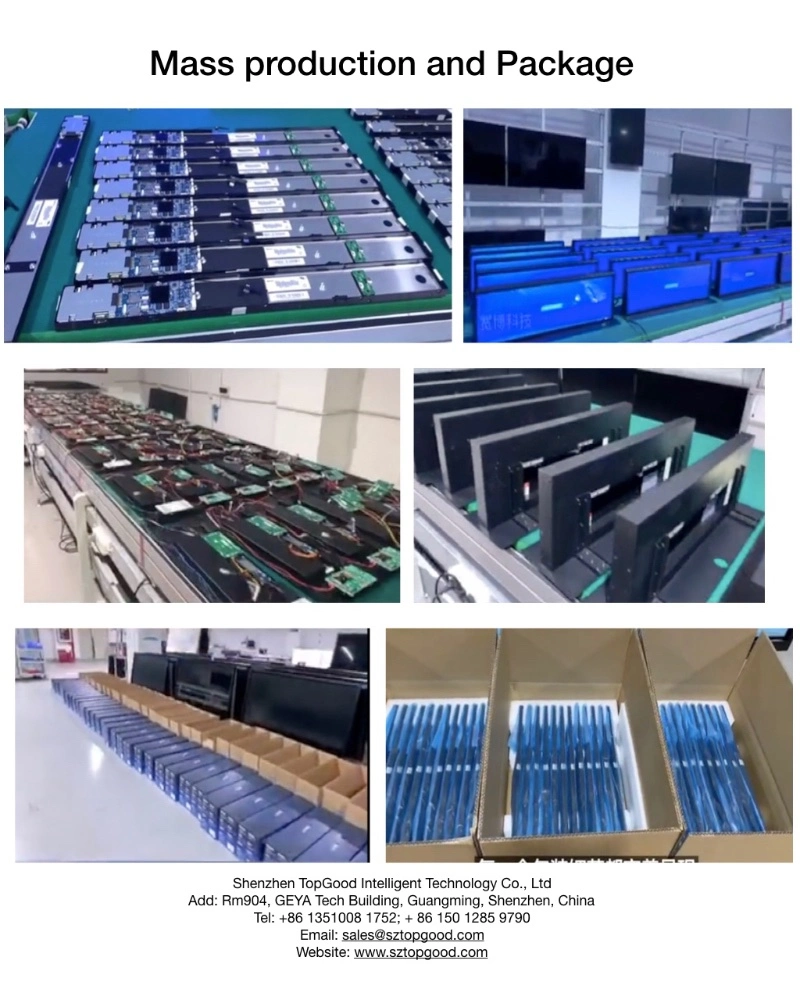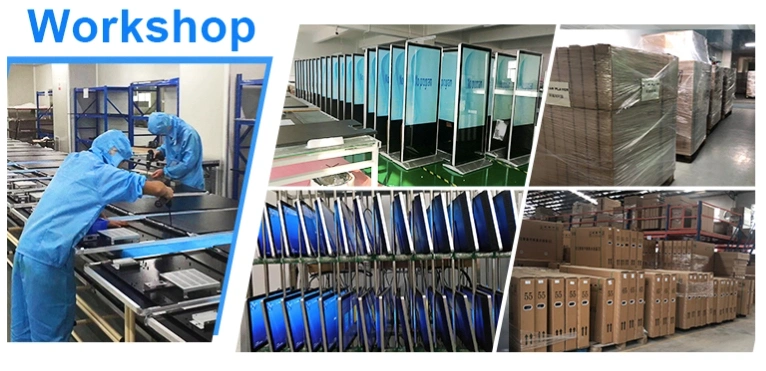 Other products: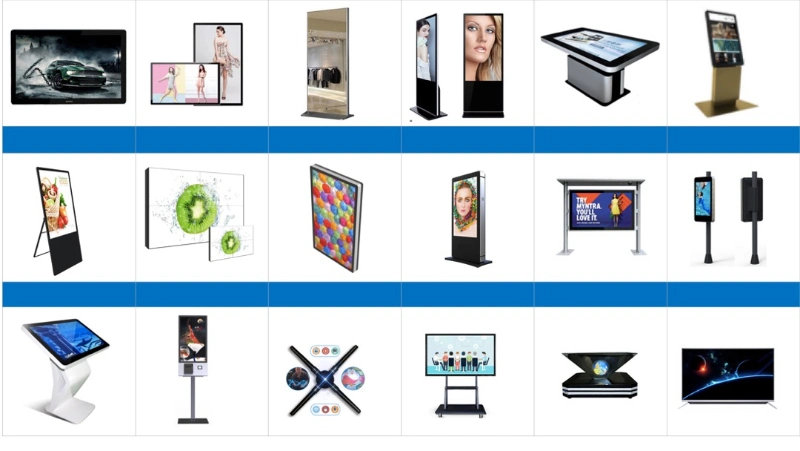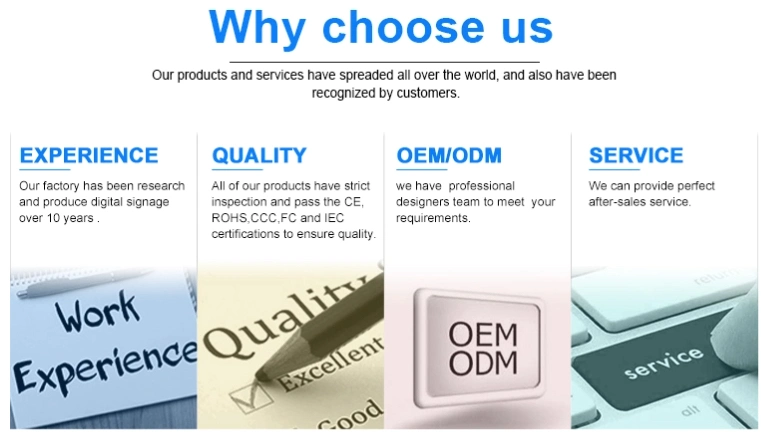 Applications:
Financial Organizations : Banks, negotiable securities, funds, insurance companies, pawnshops;Non-profit Organizations: Telecommunications, post offices, hospital, schools;
Public Places: subway, airports, stations, gas stations, toll stations, bookstores, parks, exhibition halls, stadiums, museums, convention centers, ticket agencies, HR market, lottery centers; Real Estate Property: Apartments, villas, offices, commercial buildings, model rooms, property brokers;
Entertainments : Theaters, fitness halls, country clubs, clubs, massage rooms, bars, cafes, Internet bars, beauty shops, golf course
Business Organizations : supermarket, large-scale shopping malls, exclusive agency, chain shops, large-scale sales, star-rated hotels, restaurants, travel agencies, pharmacy.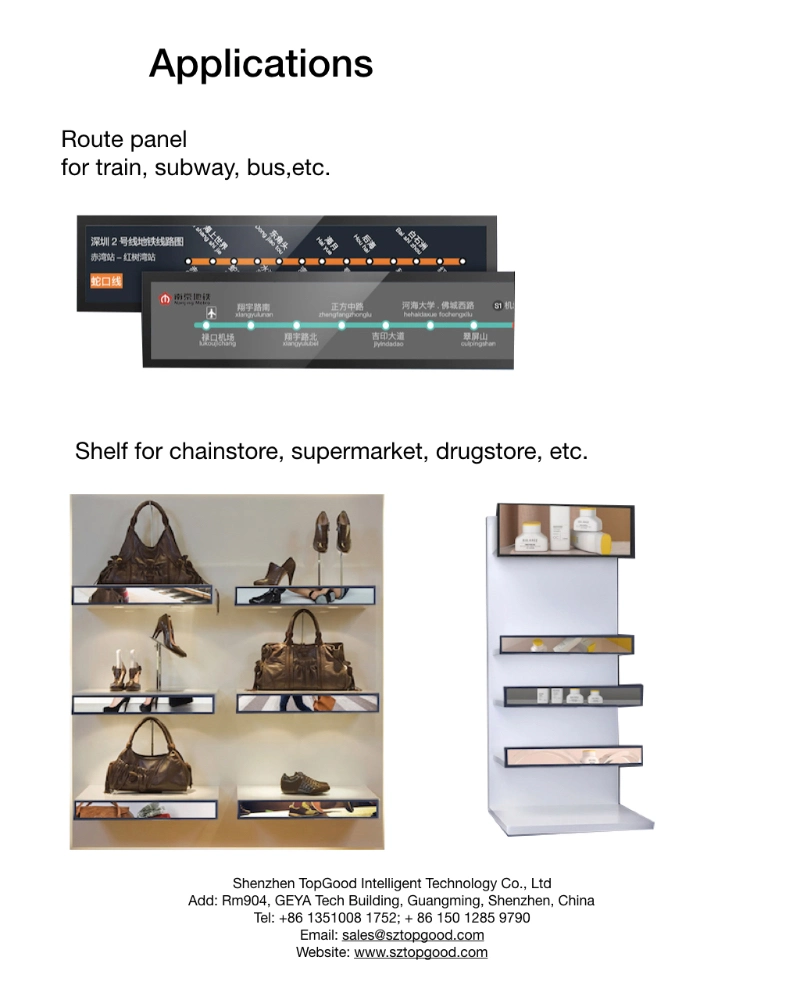 TopGood Company info
Shenzhen TopGood Intelligent Technology Co., Ltd, (TopGood) is a professional kiosk manufacturer, which focuses on the design and production of self-service terminals, also called interactive kiosks, like payment kiosk, information kiosk, SIM card vending kiosk, ATM/VTM, wayfinding kiosk, self-ordering kiosk, new card issue kiosk, Currency Exchange Machine, and Digital Signage, etc.
Established in 2014 by a team with more than 10-year experience in designing, developing, and producing of the self-service terminals. TopGood IT is aiming to supply the WORRY FREE Interactive Kiosks and Digital Signage for our worldwide customers.
TopGood is proud to cooperate with the worldwide famous self-service terminals hardware components companies, like LG, MEI, CashCode, GRG, Custom, ELO, Creator, Gigabyte, Microsoft, etc., which are the base to ensure the kiosks are with high quality and stable performance. TopGood already gets a good reputation from our customers for our reliable quality and service.
OEM or ODM services are also available to customize the kiosks to meet a certain market.
Besides the full self-service terminals, we also supply kiosk parts, like kiosk cabinet/kiosk enclosure, industrial computer, touch screen, and design of kiosks.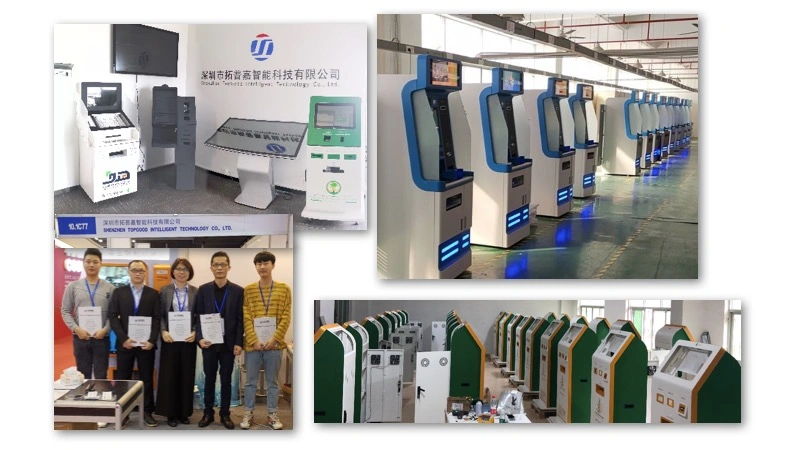 FAQ
Q1: Can I customize the product I ordered?
A1: Absolutely yes.

Q2: Where is your factory located? How can I visit there?
A2: Our factory locates in Shenzhen. Let us know your visiting schedule in advance, we will arrange it.

Q3: How long is the warranty time for your products?
A3: Warranty is one year; also we can extend the warranty with further negotiation.

Q4: What payment method do you accept?
A4: T/T(Bank transfer), Western Union, L/C, etc.

Q5: Can you put my brand name (logo) on these products?
A5: Yes, we accept OEM service, not only your logo but also color, package, etc. We satisfy every request from our customer as long as we can do.

Q6: What is your after-sale service?
A6: We offer a 100% guarantee on our product.
.
Q7: How long is the production time
A7: The self service kiosk production time is 30-35 working days after we received the payment.
The Advertising displays are usually shipped within 7 working days.

Q8: What are the steps for an order?
A8: Step1: We agree on the kiosk configuration, sign PI or PO for both parties
Step2: You arrange payment and we confirm payment receiving.
Step3: We start to make kiosk drawing and send to you for approval.
Step4: Continue with production drawing making after getting kiosk drawing approval.
Step5: Start the kiosk enclosure production and components collecting.
Step6: Components and enclosure assembly test.
Step7: Enclosure powder coating.
Step8: Assembly and test.
Step9: Balance payment confirmed.
Step10: Shipping.