P8 Color Fixed Installation High Brightness 6500 Nits Outdoor LED Panel and Tailer screen
BOF Outdoor Fixed Install Series
Good waterproof protection: Front is IP65 and back is IP54

Energy-saving 60% : driving with low frequency current, heat-dissipated roller fans with automatic temperature-controlling device.

Outdoor Fixed LED Display is hot in the advertising industry,it can fully work in the outdoor environment.

Life time >11 years

High color redubility: High redubility of RGB full color, color-saturation, clear picture, it ensure the good quality.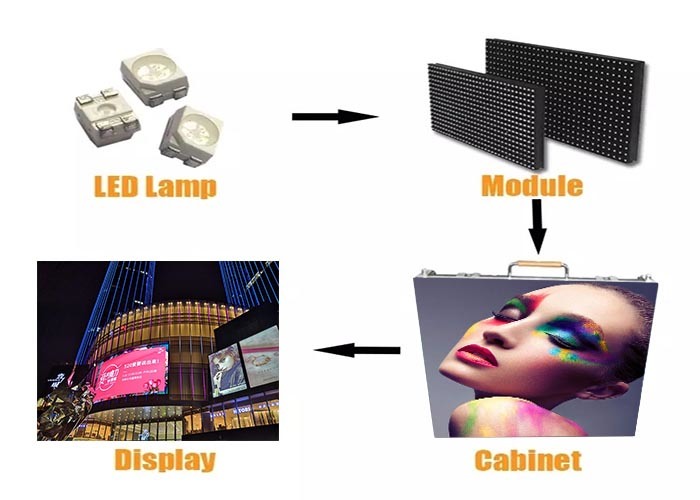 Specifications
BOF-8
Physical Pitch
8mm
Pixel Configuration
SMD3535
Pixel Density
15,625 pixels/m²
Module Dimensions(W*H)(mm)
256*256
Panel Dimensions(mm)
1280*768*150
NO. of Modules Per Panel (W*H)
5*3
Panel Material
Steel/ Aluminum
Colors
281 trillion
Weight (kg/m²)
65/45
Processing
16 bit
Refresh Rate
>1920 Hz
IP Rating
IP65/ IP54
Viewing Angle
V:160 degree
H: 140 degree
Expected Lifetime
100,000 Hrs
Operating Temp/Humidity
-20ºC-50ºC/
10%-90%
Storage Temp/Humidity
-20ºC-50ºC/
10%-90%
Physical Resolution of Module(W*H)(mm)
32*32
Physical Resolution of panel(W*H)(mm)
160*96
Avg./ Max. Power Consumption
360/900W/ panel
Servicing
Front/Rear

About Product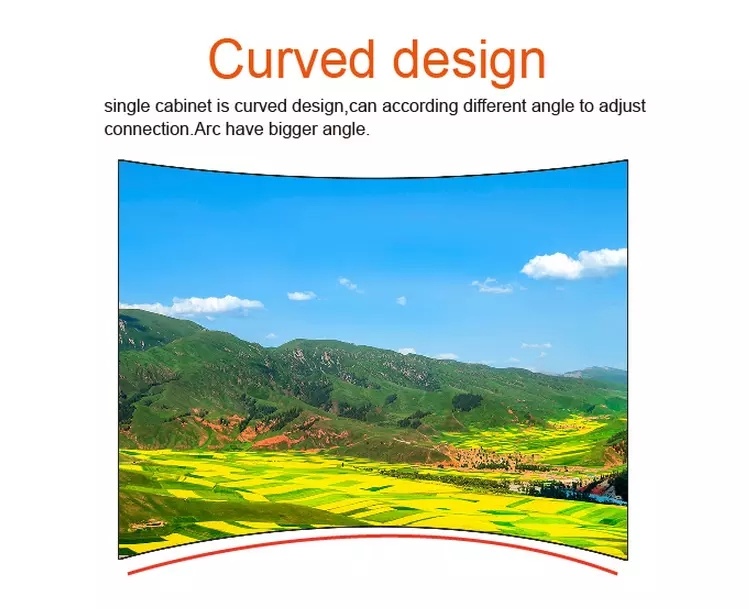 Curve design

Single cabinet can curved design, can according different angle to adjust connection. Arc have bigger angle.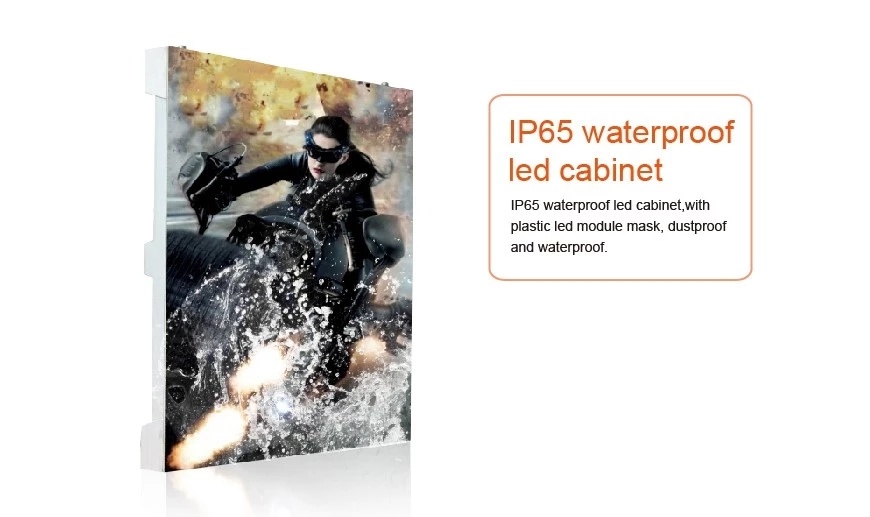 Curve design

Single cabinet can curved design, can according different angle to adjust connection. Arc have bigger angle.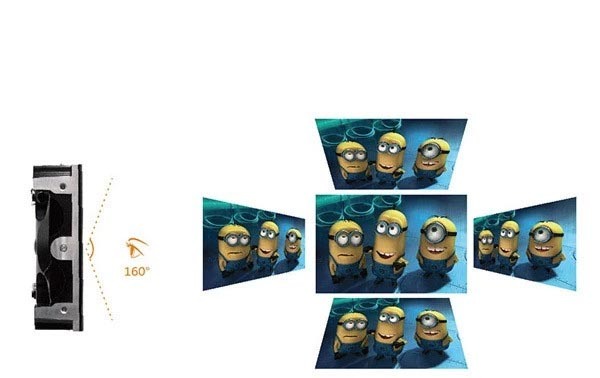 Wide viewing angle

outdoor full color display can use the power normally under the temperature at -20 °C to +50°C

Neat appearance

Light weight, small size and safe 5V low voltage power supply system all make the module more attractive.

Installation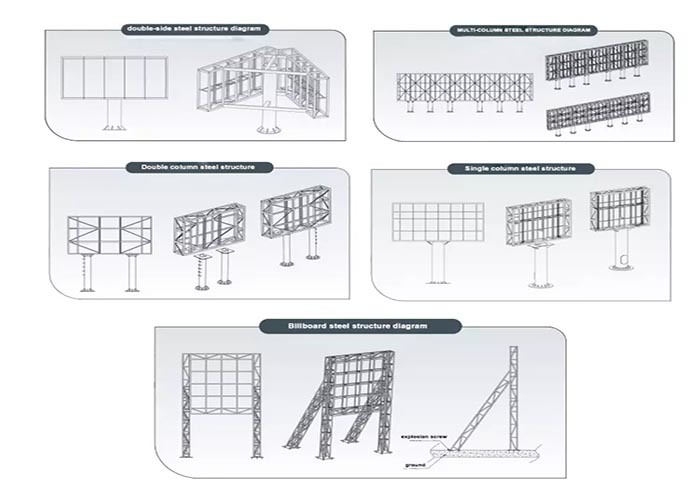 Packing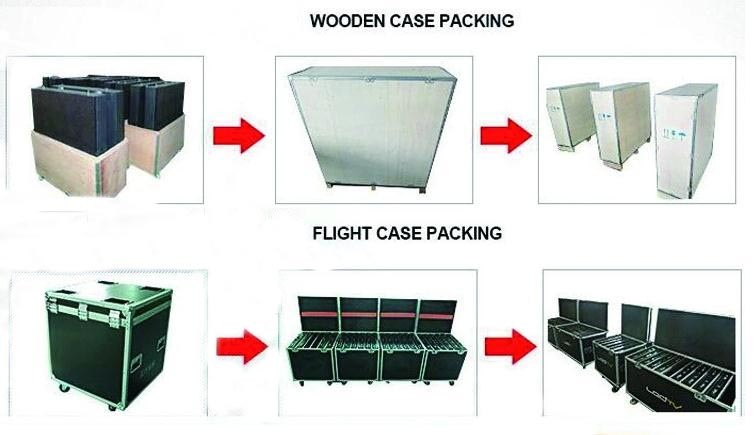 Our company

Shenzhen BAKO VISION Technology Co., Ltd, started in Shenzhen in 2005, a world class manufacturer of technologically advanced LED displays, focusing on high end professional customers among domestic and overseas markets. BAKOVISION is fully capable to provide the tailor work of OEM, ODM, creative LED models beside of standard LED screens.

BAKO VISION contains of experienced team leaders and each of them has been working in LED display industry over 10 years. All of our R&D, Production, Sales, Technical Support depts….are running efficiently and smoothly by our great team work, moreover, delivering qualified product and offering timely pre-after service are also assured by BAKO VISION team.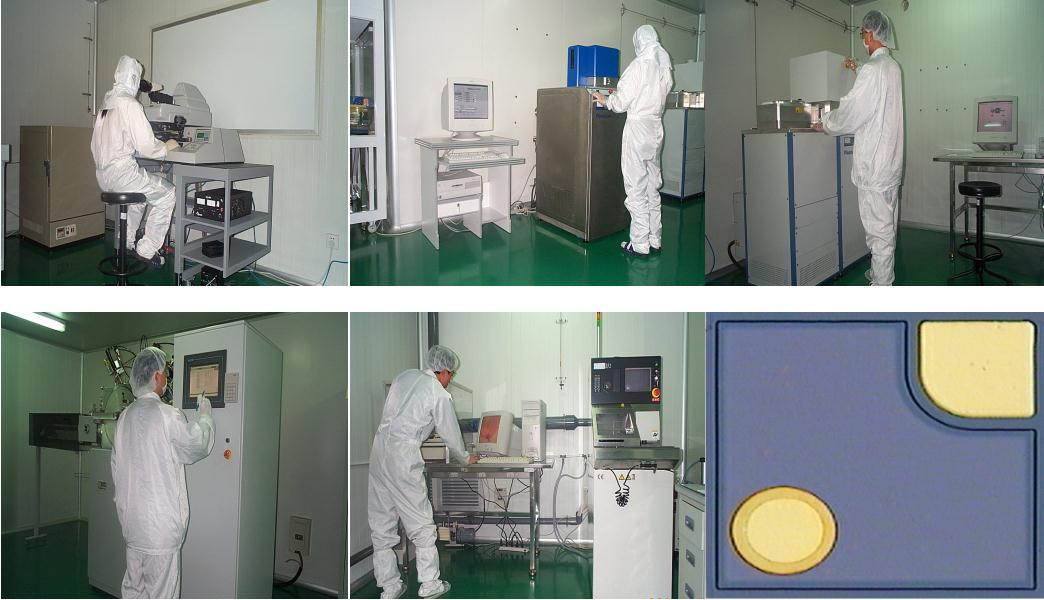 FAQ

1. What is LED?
LED is sanded for light emitting diode, a kind of semiconductor which is used to give and receive the electronic signal into infrared rays or light, using the characteristics of compound semiconductor. This is used for household appliances, remote controller, electric bulletin board, various kinds of automation appliances.

2. What are pixel pitch, pixel density, LED QTY and pixel configuration?
Pixel pitch is the distance between neighboring pixels.
Pixel density is the quantity of pixels per square meter.
LED qty is the quantity of LED lamps per square.
Pixel configuration is the description of the consistence of a pixel, for instance, we use 1 red lamp, 1 green lamp, and 1 blue lamp to compose a pixel, the pixel configuration is 1R1G1B.

3. What are LED type, module size and module resolution?
LED type is the description of LED lamp, for instance, the brand, the shape in physical, the size of the lamp
Module size is the measurement of a module.
Module resolution is the number of pixels per module.

4. How to choose a proper led screen for your need?
You just need to consider three simple questions when you choose a led screen.
1.Will you use it indoor or outdoor?
2.Is it for rental usage(need to be moved from one place to another place very often) or for fixed installation (to be installed in one place forever)?
3.What is the approximate size of the whole led screen you would like to purchase?